Train the Trainer
Professional Diploma in Train the Trainer (Online)
Asian College of Teachers offers Professional Diploma in Train the Trainer course for all aspirants who are willing to become international trainers. This course is a perfect choice for those who are looking forward to establishing a successful trainer career. Professional Diploma in Train the Trainer online course emphasizes 3 major aspects – observation, analysis, and evaluation. Aspiring candidates can work full-time with any organization or choose to work as freelance trainers. The curriculum has been designed keeping in mind the global standards to ensure individuals are skilled and competent to work anywhere in the world with confidence.
Train the Trainer (L & D) 4 days Workshop
The 4 days workshop in Learning and Development (L&D) offered by Asian College of Teachers is a custom-made program designed for soft skill trainers, corporate trainers, HR trainers, and also an apt course for those looking to harness their skill set in effective training delivery. The 4 days workshop is an intensive program to guide aspiring trainers to enhance their interpersonal skills and embrace expertise in training lesson delivery. With people joining the program from different backgrounds, this is a perfect opportunity to network, share, and exchange experiences.
Professional PG Diploma in Train the Trainer (Online)
The Professional PG Diploma in Train the Trainer is a comprehensive course offered by Asian College of Teachers, a course that has been curated for trainers aspiring to work across the globe. The course focuses on multiple aspects of interactive training sessions, the skills, and the knowledge that are required in training delivery. Not only this program helps aspirants to develop knowledge on adult training, but it also builds a foundation on needs assessment, developing training objectives and evaluating the outcome of a training session. The course material comprises in-depth study materials, references, notes and also consists of informative videos to aid your learning.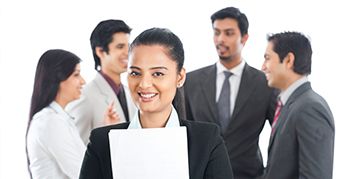 Master Trainer Program (Webinar)
The Master Trainer Program (Webinar) by CTPD is a custom-built 21st century Training and Development program designed for training professionals to be well versed in skills and knowledge to meet the demand of the modern organization. The webinar session is interactive, collaborative and the training session is facilitated by an expert trainer. Learn the know-how of holding successful training sessions across the globe with confidence and flair.
DDDVL Program
Virtual learning is now a big part of our lives. The Diploma in Design, Develop and Delivery, Virtual learning, E-Learning, and Blended Learning (DDDVL) programs are one of the latest offerings of Asian College of Teachers. The program as the name suggests aims to prepare rigorous training to get equipped with the skills to design, develop and deliver effective e-learning sessions. The course offers to prepare aspirants to harness their skill set to overcome the challenges of online learning and to enable individuals to gain practical skills to perform in e-learning environments.