Reasons Behind The Downfall Of English In Government Schools In Kerala
16th May 2022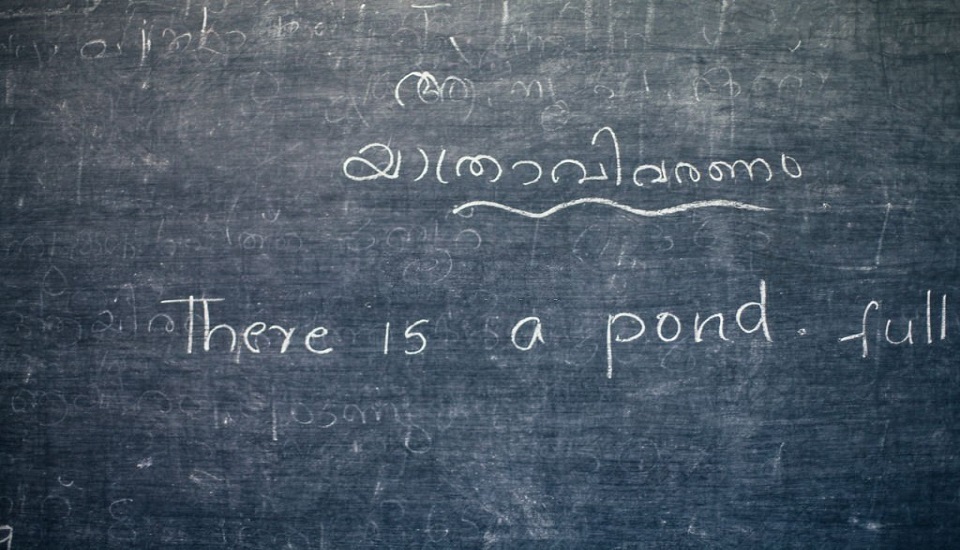 Well, speaking English has become almost a necessity for all of us. Practical English can be managed by many of us which is basically a simple conversational level but speaking advanced English is yet beyond the reach of many. Though it is a foreign language, the power of the English language cannot be denied at any cost, and in the maximum high education courses, you have to study your academics in English.
God's own country, Kerala is having one of the highest literacy rates in India, however, the scenario for English language and English teachers is quite depressing over there. If you roam the cities in Kerala, you will definitely come across people from any socioeconomic background having a basic conversation in English with people who do not how to speak Malayalam.
Every native Malayalam speaker in Kerala is a non-native English speaker and they can actually communicate in practical English. On the contrary, teaching business English or speaking advanced English as a foreign language in Kerala is still not smooth. That is the basic reason why schools in Kerala do not have specific English teachers.
The demand for English teachers in Kerala was not high because learning advanced English is still hard over there. To be very specific, it was not actually hard but teachers feel that they do not need to be English teachers. While discussing online TEFL programs and TEFL courses, some TEFL teachers in Kerala showed us a picture that is quite devastating.
Before that, let us throw some light on what TEFL is. TEFL stands for teaching English as a foreign language and it helps teachers to gain teaching EFL/ESL skills anywhere in the world. TEFL training can be in the form of online TEFL courses and ESL teachers mainly teach English speakers whose native language is not English. For example, an English teacher having an online TEFL certificate can get a teaching job in any private, public, academic school, etc., in Kerala to teach Keralites the English language.
If you want to hear from a teacher who has pursued a TEFL course in Kerala, check this link below:

That brings us to the point regarding the condition of schools in Kerala. According to research conducted in the year 2019, out of 1178 government high schools in Kerala, 324 schools were not having posts for English teachers. Owing to this status, students were not able to learn English properly. The academics started falling down which led the then government to come up with a new policy.
Apart from having the required eligibility criteria for becoming an English teacher, the government of Kerala stated that schools, where each class was having 5 divisions or more, could only recruit professional English teachers. That means if any school was having classes 7,8, and 9, only one section each class, that school was not eligible to hire an English teacher.
It was absolutely shocking and definitely regressive because there were many schools in Kerala where there were a maximum of 2 divisions in each class. Therefore, teachers having specializations in social studies, Hindi, Urdu, Science, etc., were conducting English classes. Obviously, it was impossible for them to teach English like an expert English teacher, and hence, students were not able to learn English properly.
Learning basic practical English became a nightmare for students owing to horrible pronunciation, sentence framing, etc., by the other teachers, let alone advanced English. This scene changed afterward when the number of 5 divisions was reduced to 3 but the impact on students did not change the slightest.
In the year 2021, the Kerala high court issued the order on the petition filed by PM Ali of Palappilly in Thrissur and Reji Thomas of Kallooppara in Thiruvalla, through advocate V Sajith Kumar. They sought a declaration that the refusal to appoint English teachers in government schools with 15 sessions (three divisions) is against the Kerala Education Act, 1958, and rule 4(ii) and rule 6I read with rule 3 (ii A) of Chapter 23 Kerala Education Rules, 1958.
We have collected this particular news from the Indian Express and after this verdict, the government schools in Kerala are recruiting English teachers in their schools. The agenda of the petition was the falling standard of English in schools due to a lack of eligible and certified English teachers.
Given the current scenario, the status of the English language in Keralite government schools is becoming better. TEFL teachers who are teaching EFL/ESL in Kerala say that students are now learning better English and gradually the pattern of teaching is teaching. Teaching English in schools in Kerala is now taking the shape of global classroom methodologies as practiced in TEFL programs. We always wish them the best of luck and hope that students learn English in the correct way possible.
If you have any queries regarding TEFL programs, call our toll-free number: 1800-212-6400.
Written By:
Soma Rajashekhara
---